First of all, congratulations parents! You have a new member home.
But hold on, because your new member has brought along responsibilities too. It is now your job to ensure your baby`s health and well-being. Child doctors and pediatricians can be a good source to guide you in child`s health matters. For parents, who are still precarious about how often you should schedule a pediatrician visit, can scroll down to refer.
A baby requires complete look after during the first few months and for this periodic pediatrician visit is a must. In fact, according to the American Academy of Pediatrics (AAP), it is highly recommended that a baby`s health should be examined right from birth, up to 4 years of age. After 4 years, the well-child visit can be scheduled every year.
Schedule for a pediatrician visit according to the American Academy of Pediatrics (AAP)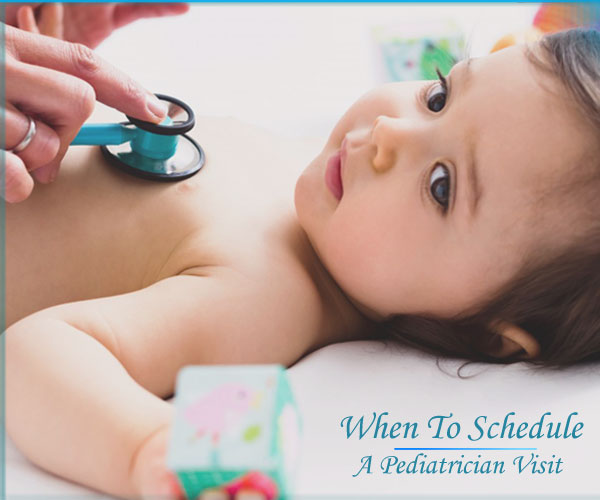 1. Starting from birth
2. 3 to 5 days after birth
3. One month
4. Two months
5. Four months
6. Six months
7. Nine months
8. One year
9. Fifteen months
10. Eighteen months
11. Two years
12. Four years and after that each year until the age of 21.
Know what to expect from a Pediatrician visit?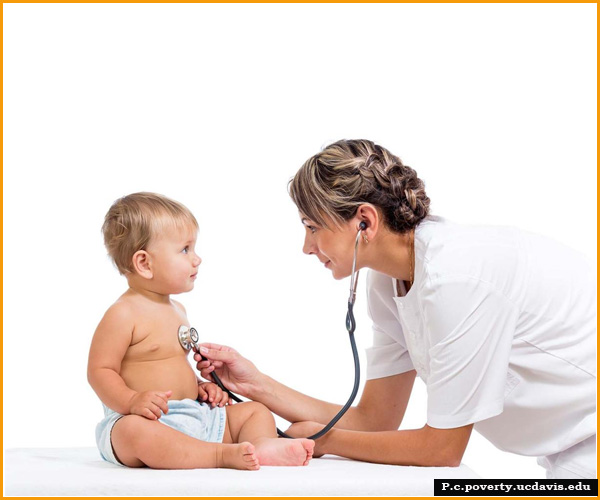 During every well-child visit, the doctor will examine the baby. They actually perform a physical exam to look for normal body function, proper reflexes, skin tone, alertness, hip stability and so on. Here`s a little brief on what you can expect during a pediatrician well-child visit.
The doctor will:
1. Always perform a physical exam- take measurements of baby`s height, weight, head circumference. They will keep a record of the measurements so that during every well-child visit, you will be able to see your baby`s growth in comparison to the other infants of his/her age. By doing this, you can rest assured that there are no such signs of problems.
2. Check his/her eyes, ears, nose, skin, limbs and hips to test that she is responsive and has proper reflexes. The doctor will also examine the umbilical cord and a circumcised penis for proper healing and signs of infection.
3. Conduct psychological/behavioral assessment, and developmental surveillance.
4. Give the baby any necessary shots of immunizations or vaccinations. Though it's heart-aching with even the imagination of your baby crying out in pain but luckily, some doctors can even combine some shots of vaccines so that the little one feels less pain.
5. Give a complete report of your baby`s health, growth and illness. Apart from safety issues and solution to physical fitness, the doctor will also help you with tips to handle emergencies like sudden illness. In fact, a lot can be covered if you ask the doctor to slow down, repeat and clarify the information.
So parents, help your child lead a healthy and better life because you are the one who knows what the best for their future.
---